Foundation for the Development of Radiocommunication and Multimedia Technologies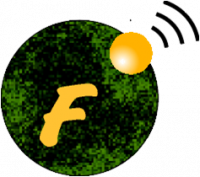 The Foundation:
An independent, non-profit, non-governmental organization;
Is financed mainly by grants from Sponsors, does not derive any of its income from own business activities;
The members of the Foundation's Council and Board do not receive remuneration for their work;
As the Foundation is legally recognized as pro publico bono entity and thus any grants to the Foundation enjoy preferential tax accounting treatment.
The Foundation's Goals:
Supporting the scientific development in the fields of radiocommunication and multimedia technologies;
Supporting the development of and promoting young scientists;
Supporting the scientific development of talented students;
Development and continual modernization of laboratories •Implementing new research in teaching.
The Foundation's Activities:
Grant scheme for young scientists and students;
Laboratory modernization programme;
Promoting young scientists;
Sponsoring:

topical conferences
student's associations
publications, monographies, scientific periodicals
purchase of topical literature
etc.
Student Grant Scheme:
Habilitation candidates
Doctoral students
Graduate/undergraduate students:

for Master's Thesis (graduate grade) preparation
for Engineer's Thesis (undergraduate grade) preparation
for participation in international educational programmes

Teaching materials preparation
Research.
Foundation site: http://www.ire.pw.edu.pl/fundacja/
Secretariat of the Foundation:
ul. Nowowiejska 15/19
00-665 Warszawa
tel. 222347910, 228253929 fax. 228256555
e-mail: Fundacja@ire.pw.edu.pl