The Library Traning for 1st year undergraduate students - information and schedule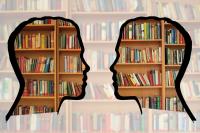 We inform that the Library Training for the 1st year students will be conducted in electronic way. The course will be accessible October 5-31, 2018 (for all students who study in English as language of instruction).
The training is obligatory. Follow the instruction below to log in:
Select "Zaloguj się" (right top corner of the screen)
Click "Logowanie z wykorzystaniem kont ogólnopolitechnicznych USOSWeb…"
The login and the password are the same as to the USOSWeb
Enter your login: PESEL number or email adress used in the registration portal (or other ID from the Dean's Office of your faculty if you do not have the PESEL number)
Enter your password to USOSWeb. Students who log in for the first time have to enter password from "Registration portal for Warsaw University of Technology study candidates". If you forgot the password, try to recover the password on your own here. If you couldn't manage recovering the password please contact your Deans' Office
Select the Course: Warsaw University of Technology Library Guide
To get access to the course please enter it and type the following enrolment key when asked: LG_Round_II
If you need help or assistance contact: pomoc@okno.pw.edu.pl
You can also access an opened materials on using library services here, if you want to learn about library before completing the obligatory e-learning course.