Students Union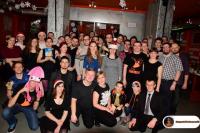 Students' Union
At the university
All students of Warsaw University of Technology are the Students' Union. Units of Students Union are chosen once a year in election and are the official representatives of student society at the university. Members of the Students' Union and authorities of WUT take part in discussion concerning students' rights, obligations and their life at the university.
Members of the Students' Union deal with following issues:
social issues, scholarships, subsistence allowances, dormitories
students' cultural life (parties, concerts, going to theatre, 'Juvenalia' and more...)
sport and tourism (camps for the '0' year students, sailing, skiing, hiking)
education and teaching (questionnaires concerning the quality of teaching, students' research)
international issues
If you want to know more details about the Students' Union and its activities, visit their website www.samorzad.pw.edu.pl (but you will probably need some assistance from Polish speaking colleagues). You can also visit their office:
Students' Union at Warsaw University of Technology
Plac Politechniki 1
Main Building, room 165
Phone: +48 (22) 234 50 10
At the faculty and in the dormitory
Units of Students ' Union are at every faculty and in every dormitory. Students' Union Faculty Council (WRS) is a representative of the students' society before the authorities of the faculty. Members of each WRS take care of the integration of students, they organise balls for students of the first and third year, camps and many other events. They offer you a helping hand in case of some problems with your studies, teachers or adaptation.
There is a person in every WRS that is responsible for foreigners at particular faculty. If you have any problems, find office of WRS at your faculty and ask for contact to this person – you can ask her help if you need it.
In dormitories there are Councils of Residents (RM) that are students' representatives before dormitories' administration. Members of RM make sure that dormitories are safe and peaceful; take care of laundries, gyms, ballrooms and other facilities for students. These are the people that help in case of any problems with other residents of dormitories or with the administration.