ESN-buddy – acclimatization help for Erasmus students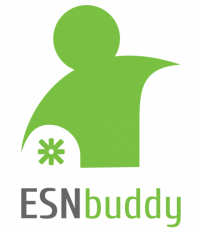 ESN-buddy programme
ESN-buddy is a program focused on helping Erasmus+ students in their first days in Warsaw. As a participant you will get a buddy that will help you acclimatize in Warsaw (i.e. with accommodation, public transport pass or any other possible thing that may occur during your stay in Warsaw, you can ask for anything that is your concern).
Buddy is a person who studies at Warsaw University of Technology and will also provide you with essential information about social events prepared for Erasmus students, trips and more. Participating in this program is an opportunity to stay in touch with natives and other Erasmus students.
ESN-buddy is organized by students' organization Erasmus Student Network PW (ESN PW).
You can register at: https://buddysystem.eu/en/. Registration is open till the end of January, 2019.
Caution
The welcome meeting for foreign students, organized by ESN PW, will take place:
on February 19, 2019
at 18.00 (6 pm)
in the Small Hall of the Warsaw University of Technology Main Building
For more information: